Now, that I am 'quite' free, I'll tell you what happened this weekend.
For starters, I watched I'm Not Single, a romantic Malay movie which was quite okay, despite being a Malay movie.  You can read what I feel about it here…
Then, I had to catch the latest of the Mummy's Trilogy, which was okay… in the sense that it was entertaining.  Again, you could read about what I feel on the movie here…
When I stepped out of the cinema, I noticed the streets of Kuching was chaotic, and full with people, and that made me realize.. Its CITY DAY IN KUCHING!!!! I've been a Kuchinginite for 2 years, and I guess, this was the first time I've actually seen the parade!!  Its really too bad since I could only get poor photo's of the parade using my worthy SE K550i.  Anyway, the march pass by INTI COLLEGE stood out for me as there was a few 'bikini-clad' girls moving on the streets.. shaking their 'things'.  Again, I feel that I should have a better camera with me, so that I could capture that moment.  Its not everyday you could see hot girls strolling by the streets of Kuching, using bikinis!!
Well.. that was Friday, I left the city, feeling a lil' dissapointed.
Saturday came, and I had plans with Emy, Hfz, Lee2… The Kuching PC Fair was priority.  After a brief moment at Pizza hut, we went to check out how this PC Fair fared, if compared to the PIKOM PC Fair which boast of Peninsular based companies.  Well, it was awesome to see how massive this PCFair was if compared to the Kuching based Charity fair in which I bought my laptop last year *sigh*.  There was more options, and more promotions… and owh, they call it "Sarawak ICT Expo".
Then, it was off to the Sarawak Regatta.  Was not in my planing actually, but the thought of looking at a huge event which sweeps Kuching once a year motivated me to be there.  Again, too bad my SE K550i could not take better photo's as I was stuck with this lame and sub-standard photos for you to see.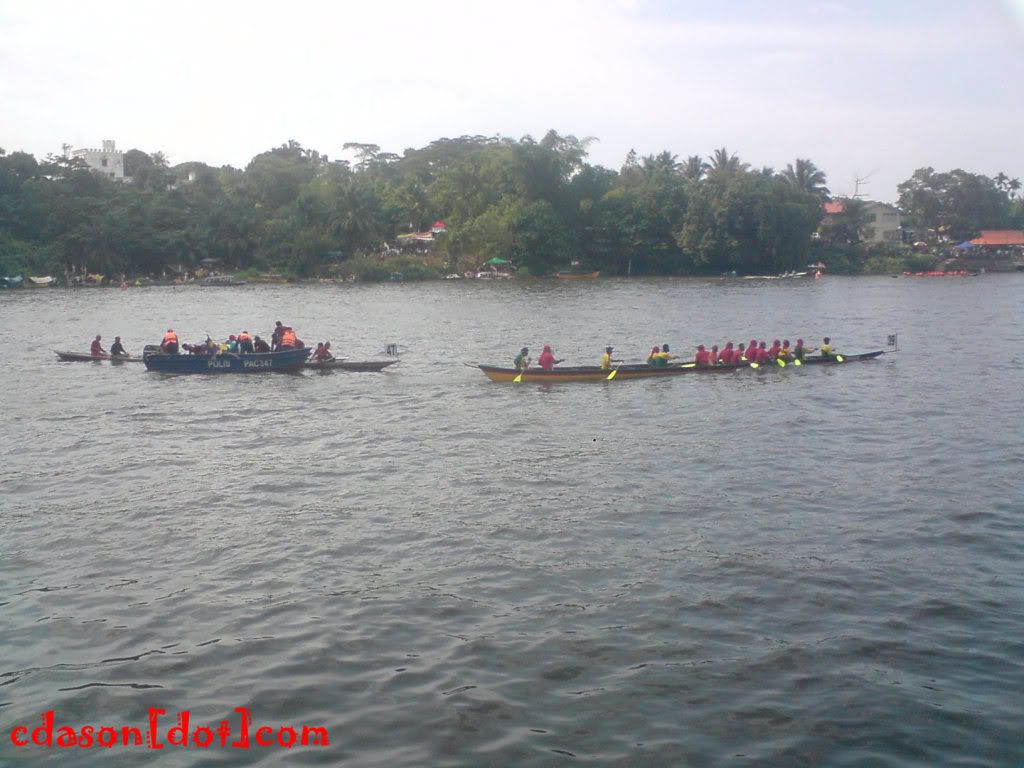 Saturday left, with me having a huge stomach ache, which involved a lot of toilet visits, and not mentioning pain through the nights….
Sunday.. woke up early, and rushed to the PC Fair to buy my mum the laptop she wanted.  I was quite shock to see so many Kuchinginites waiting for the locked PC Fair door to be open, but Kuchinginites will always be Kuchingintes.  Anyway, I wanted to get the ACER notebook as they included a free Printer and other several stuff.  It was quite a bargain, but  well… I only realized other booths had something more when I had already purchased the laptop.  Ahh.. nevermind.  Its still a good bargain I guess… also met Alex whom was working his arse as a promoter at this fair.  How did you do man??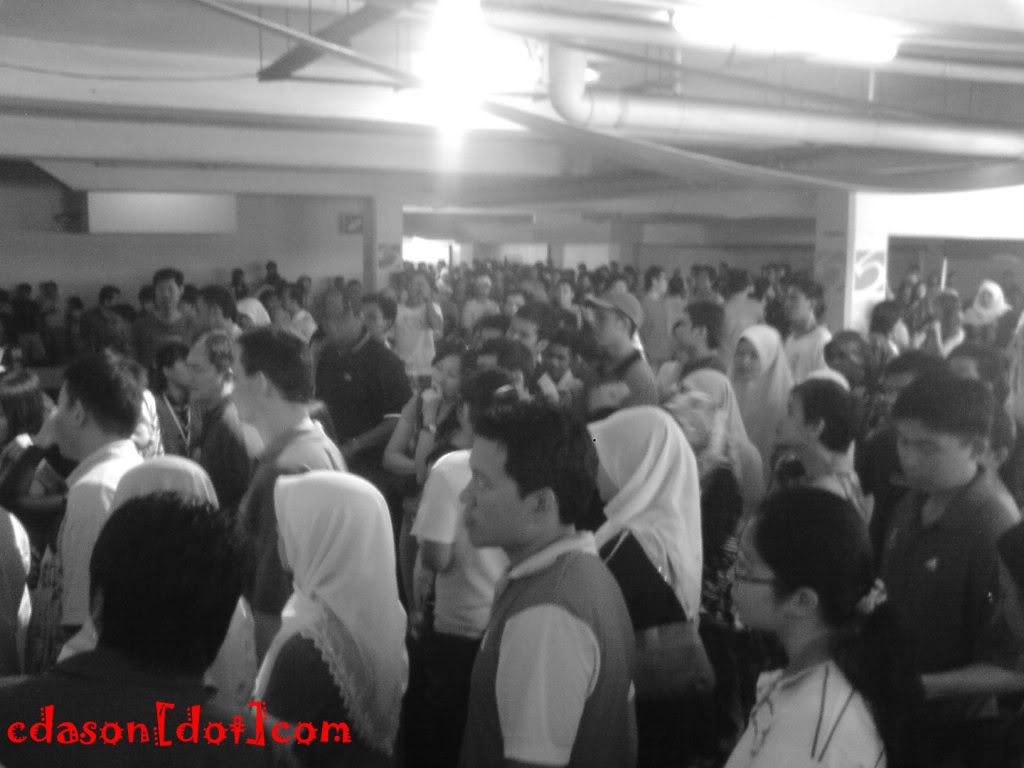 Didn't go to the church..ate maggi and still suffering for a tummy ache, and a little heart ache….. wonder if I should go to work tomorrow?? *sigh*