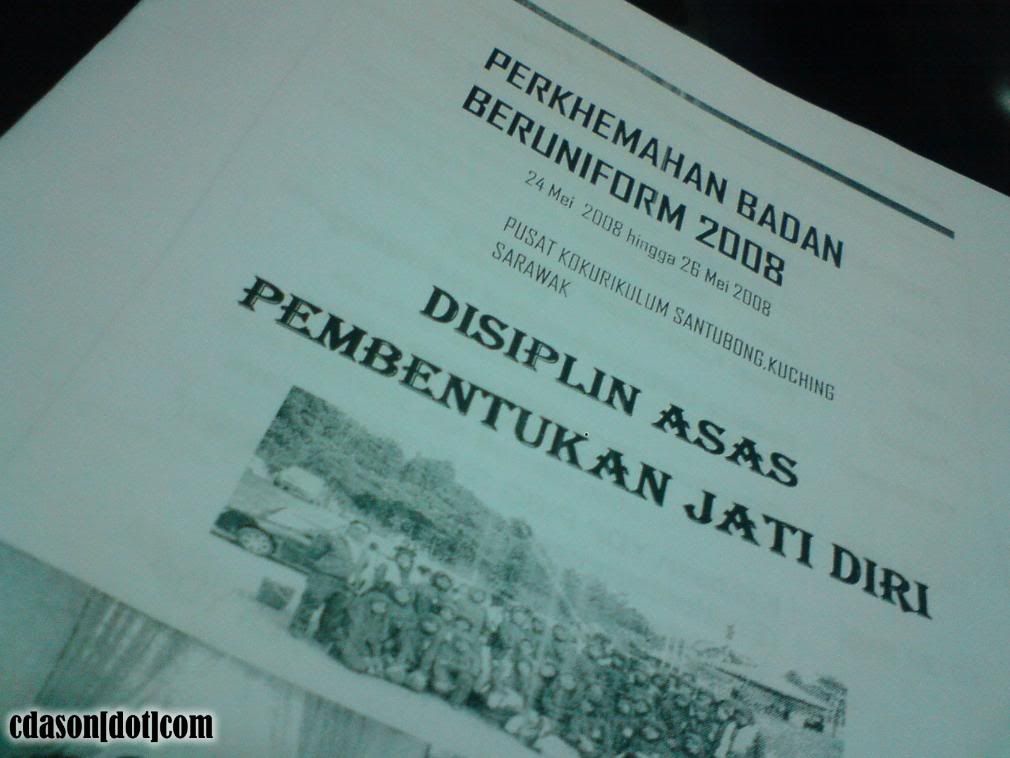 Its been like 8 years since I actually went camping… I mean, actually going into the woods.. and enjoying the nice calm woods, and of course not mentioning the really 'cool' activities which normally take place.
Well, Its camping for me, but this time… I'm not going as a student of facilitator, but its my first time going as a teacher in-charge… Sounds really cool huh???
I drove to the Santubong extra-curricular center (Pusat Kokurikulum Santubong), and was quickly involved in looking at things getting through. I must admit.. I was kind of exited after leaving camping for years…


First thing that actually struck me was how modern the tents are today. Students which participated were placed in modern looking tents, which I had no idea of actually setting up (although I showed off my little tent building skills when the students asked for help.. hahha..). The fact is, these tents are so easy to set up, I could figure them out within seconds and actually managed to help a few girl students set up a few tents. It was just so darn simple to set up these tents if compared to my old days of camping where we campers used canvases and bamboo.


Matthew which was involved heavily in actually asking me to come for this camp, came briefly with his wife, and shared a nice and funny video clip with me and Jason.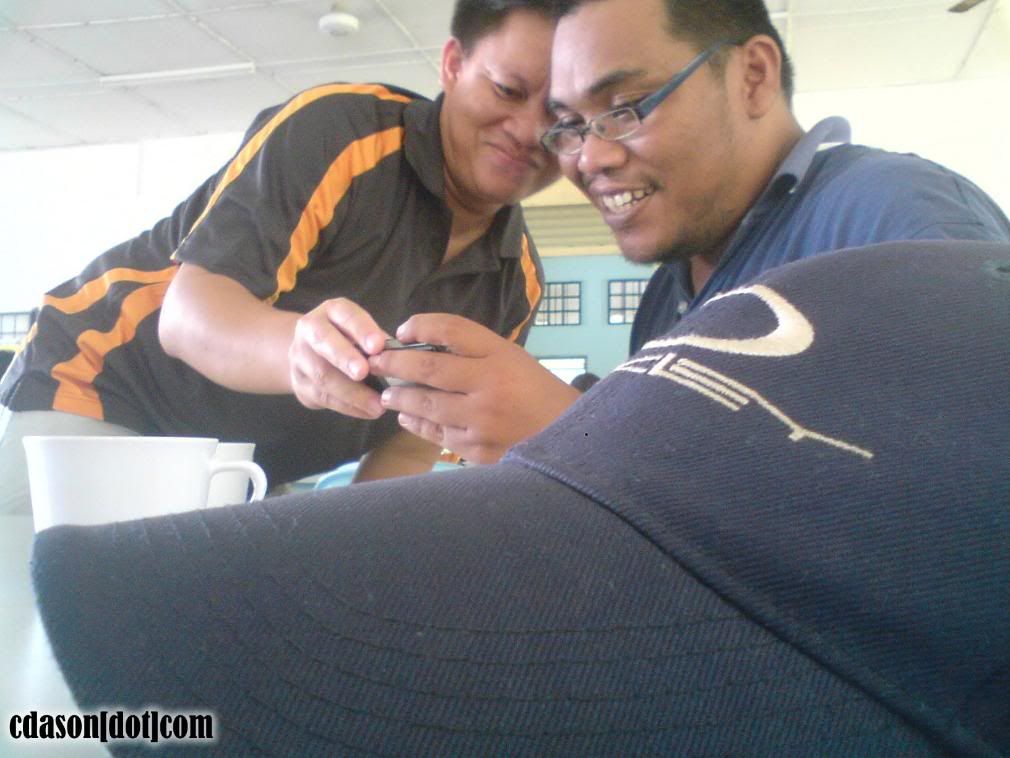 I was kind of 'sakai' to the fact that we actually used walkie talkies for this camp. Wow!! Its really modern.. and I have to say really convineant!! I actually enjoyed playing with this so called "our new N70", that I basically radioed about almost anything when I could just simply shout at my other colleague which was less than a 50 meters from me. Hey!! We didn't use walkie talkie's back in those days.. We either had to run when we need something, or shout out so loud that even those resting in peace would wake up to haunt us at ningt. So don't blame me for being 'sakai'.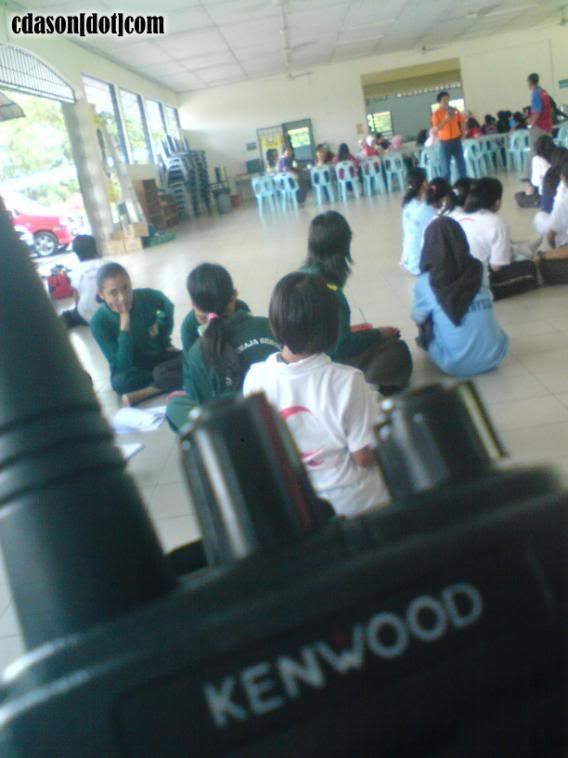 As far as I was concern.. the students were good and well disciplined, so I had no worried during the camp. Even my job as the sub-camp commander was zero to nothing as the students did their activities in groups and not according to the sub camps as plan. The only job I had which was official was that I was the head for the non-Muslim spiritual sessions.. but frankly, till today I still can't believe that I was actually in charge of such a thing. I even lifted an eyebrow when they said "Cyril, you are in charge of the spiritual sessions for the non-Muslims", and I was "Errrkkk??? Me????"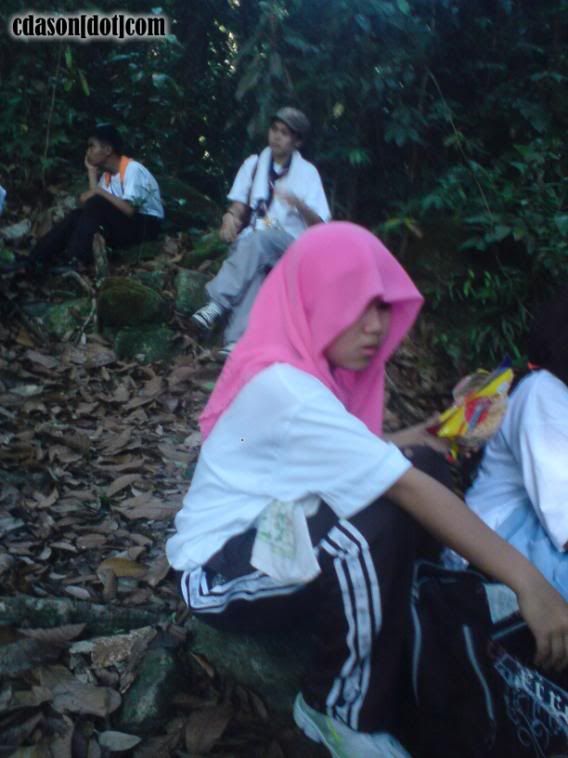 The second day of the whole camp was actually a joy as activities I love doing were being held. Didn't really like the Rappelling & Abseiling, but adored participating in the Wall Climbing and Jungle Tracking.
The only minus point I guess was when I didn't reach the highest point for the wall climbing as I had done 4 years ago, and I wished the jungle trekking could have been a little longer covering more terrains. But I guess, the route for the jungle tracking was suffice since I did hear student whinnying about how hard it was, although I did feel it was just too ordinary to be say challenging. As for the wall climbing.. what can I say.. my hands are not as strong since I fell off some stupid stairs.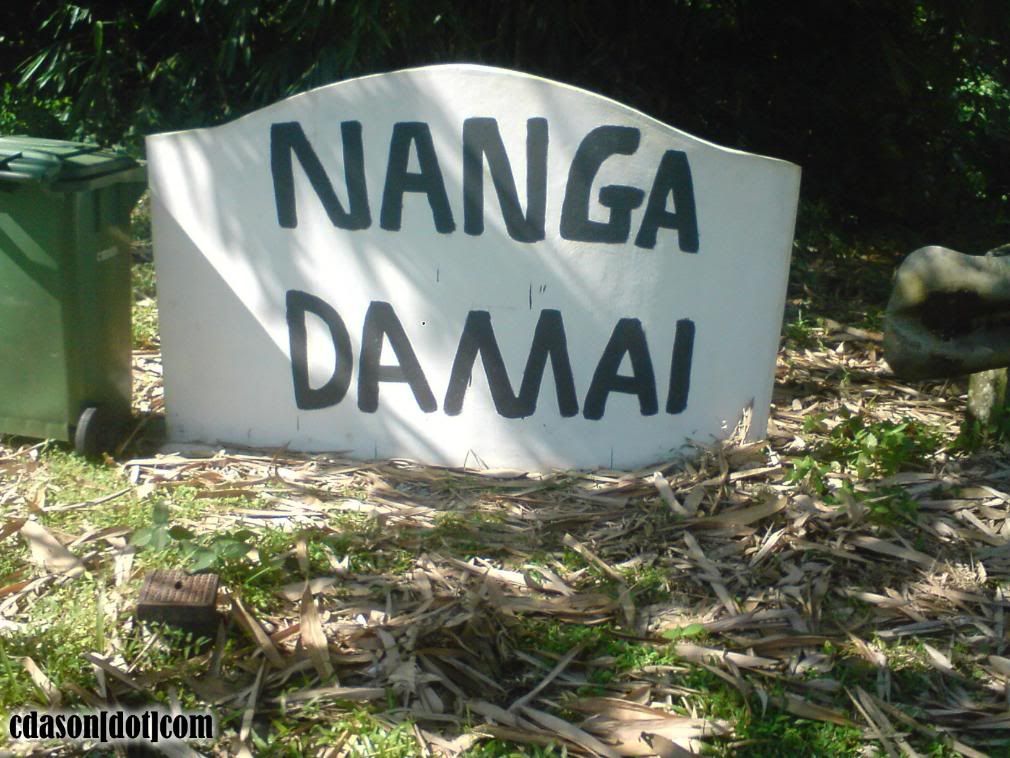 Owh well, there was one session I disliked so much throughout the whole camp, and it was called "Musibah Diri". I don't know what this crap is it all about, but probably those doing it believe in it. If you are unfamiliar with this session, let me explain… its a session where they speaker would play emotional related music while asking you to reflect on your own self, and what you have done to others. At the end of the session, you will see about 80% of those involved crying.. I'm really not the believer of these type of things… and I do have a feeling of sadness looking at those students crying their hearts out. It just ain't right if you ask me!
Ahhh… whatever it is, its all over… and I guess I'll be looking at next year's camp to see if I would be joining in again. As for this camp.. I had fun, I enjoyed myself… and on top of that.. have so much mosquito bites to show off to my friends and families.


But then again.. I wished the camp was more like those good old days where you had a camp fire, and a proper camp activity with with no such crap like the 'musibah diri' thinggy going on… and here's a photo I snapped while I was bored….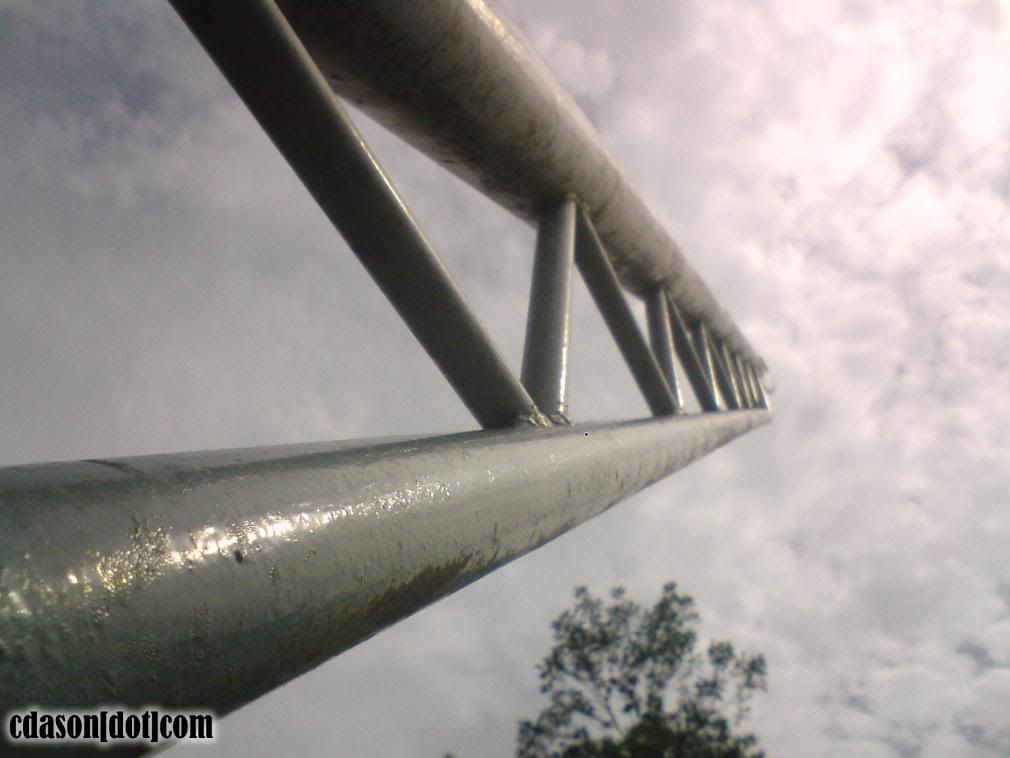 "camping without a camp fire is the modern day way of camping… and it spoils the camp."