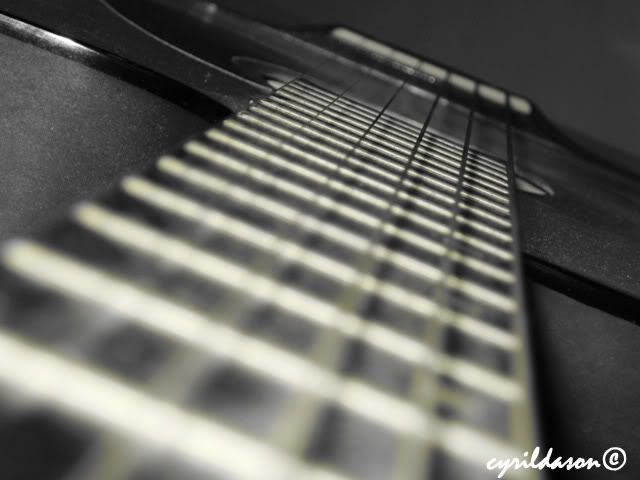 I just had to go to church this evening.  Felt there was a need to do so after listening to a few Christmas tracks which accidentally played on my computer.
Christmas has always been my favourite season.  Malls would be decorated in red, white and green.  Movies would have their 'Christmas selection'.  My favourite TV shows like F.R.I.E.N.D.S, OTH, House, Ally McBeal, Shark, The West Wing and many more would have their special 'Christmas episode', and the radio deejays would be busy playing Christmas tracks.  Apart from that, churches would be decorated nicely, and well… its the season for giving and receiving.
So, what do I do on a Christmas?  Actually, I do nothing.  Yeaps… I stay at home, wait for the midnight mass on the eve of Christmas, and then, drown myself in all the Christmas movies I can endure.  Visiting? Yeah.. a couple of houses here and there.  I prefer not to be home during Christmas, and I rarely invite people over due to that.  Caroling? Urgghh… so not into caroling.  Always saw caroling as a 'thing' those whom knows who, do together.  I mean, its a 'gang' thing, and when you're a stranger, which talks little to none, it's no fun.  So you get why I don't go caroling.
I was actually reminded by the priest that today was the last day of the errrr…. 'the Bible year'?? Pardon me for not really remembering. I admit, I'm not really that holly.  I know just chunks of my religion.  Anyway, next week is Advent, and that means Christmas songs in Church, that's for sure.  Like Fr said… "It is a time to share, not only towards fellow Christians, but to everyone regardless of their background or beliefs".
I can't say what I'll be doing this Christmas. I might no be in Kuching, but that's still in planning.  I figured that I'd better spend Christmas somewhere foreign, but that's still 'in the making'.
Anyway, there's nothing in particular for this post, and actually, I'd just like to highlight how Christmas is just around the corner, and I'm kind of stunned that it is!  Time really flies…  Apart from marking the birth of Christ, Christmas also marks the end of a year for me.  So, condemn me to hell for doing this.  I see no wrong in it.  Emm, here's a song I love listening to during Christmas.  It's by the Backstreet Boys (I'm sure most of you know them), and it's called "Christmas Time".  Enjoy the song & lyrics:

There is something special
About this time of year
A Christmas feeling's everywhere
I just got home to join you
I've been away too long
But now I'm back
To share my love
Friends are reunited
One big family
Filled with love
To last throughout the year
[Chorus:]
Christmas time, time
to share our love
Come and join the
tidings to the world
Christmas time, the best
time of the year
Yes, it's Christmas time
You and me together
Stay right in the park
Loving kissing
Straight from the heart
Snowflakes falling to you and me
A smell of chestnuts in the air
And Christmas lights
They gleam across the sky
[Chorus]
Do you remember
Everything felt so nice
When I held you close to me
Do you remember
Those cold Christmas nights
When we saw the world in harmony
[Chorus]
Christmas time, time
to share our love
Come and join the
tidings to the world
Christmas time, time
to share our love
Come and join the
tidings to the world